Up the Line
By Robert Silverberg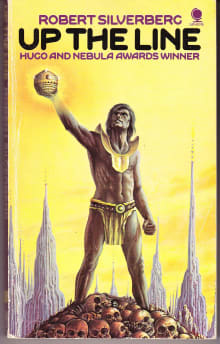 Why this book?
This is a novel that explores all the complexities and paradoxes and oddities associated with time travel. It takes place in a future world in which time travel is a part of life, and so must be monitored and regulated like any other technology. Because time travel holds such a huge potential for disaster, strict rules must be established and enforced. But what happens when somebody flaunts those rules for their own personal enjoyment? This novel explores these concepts in a wild, and often erotic, fashion. 
This book really perpetuated my love of time-travel tales and all the complexities involved in a society where time travel is an accepted norm. It's a totally fun novel that deals with some truly existential concepts in an entertaining way and inspires that sense of wonder that fans of SF crave. It's one of those stories that stick with you for many, many years after reading.
---
When you buy a book we may earn a small commission.