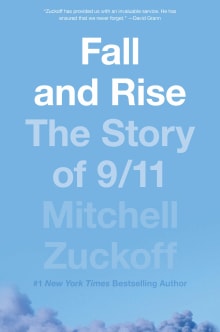 Fall and Rise: The Story of 9/11
By Mitchell Zuckoff
Why this book?
As with all of Mitchell Zuckoff's books, Fall and Rise is thoroughly researched, the writing is clear and concise and the story is compelling. As Zuckoff skillfully tells the story of the September 11th terrorist attacks, he introduces the unique perspectives of everyday Americans who were profoundly affected by our national tragedy. 
From the list:
The best books about man-made disaster and tragedy
When you buy a book we may earn a small commission.