Jawbreaker
By Gary Berntsen, Ralph Pezzullo,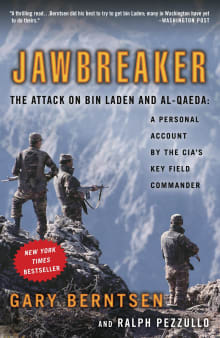 Recommended by Robert Patrick Lewis
From Robert's list on non-fiction on US special operations at war.
The world of Special Operations is typically classified and shrouded in secrecy, for good reason. There are many major, society-changing events that people never truly learn the full story behind due to the need for secrecy or participants who remain tight-lipped until their dying days out of force of habit.
In Jawbreaker, author Ralph Pezzullo was given unparalleled access to the men who were first on the ground in Afghanistan after 9/11, including the man who ran the CIA's clandestine fight against Al Qaeda and the hunt for Osama bin Laden. 
You don't know anything about the beginning of what became a twenty-year war until you've read this book.
---