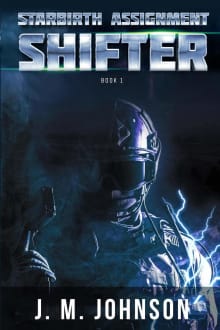 Starbirth Assignment SHIFTER
By J.M. Johnson
Why this book?
This book was recommended to me by a friend and didn't appeal to me at all. However, it's incredible. Two genres I don't usually read are sci-fi and special ops. This takes the two and binds them together in a plait of intrigue, underground government departments, humour, and special operations. By the end of the first chapter, it had me. I was blown away by this book. 
I loved the characters and the way they gelled. It is intelligent and well researched. The author's knowledge of weaponry and how Special Ops teams work is extraordinary. Johnson makes the extrasensory…
From the list:
The best dark and twisted psychological thriller books
When you buy a book we may earn a small commission.