Flowers in the Attic
By V.C. Andrews,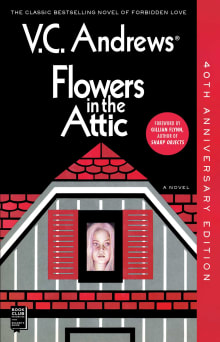 Why this book?
This is a book about a mother who hides her children away from her new husband so that she can win an inheritance.
I read the book when I was at an age I believed all mothers loved their children selflessly so the story of a mother betraying her children traumatised me. I sobbed my way through it and recall my younger brother asking me why I just didn't put the book down if it was making me so sad. It was a question to which to date I have no answer.  Although it was fiction because of the way it touched me, I learnt that sometimes greed can make people justify anything. 
I would recommend it for being very emotive! And if one needs a good cry.
---