The Great Divorce
By C.S. Lewis,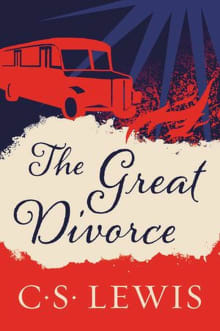 Recommended by Brooke Baum
From Brooke's list on to inspire a big life change.
This is my favorite book of all time and permanently changed the way I look at life. While the story is focused on the idea of heaven and hell, you don't have to believe in either to benefit from the perspective shift this book offers. It's deep and powerful.
Lewis uses a story about a man traveling from hell to heaven to point out the ways us humans tend to keep ourselves bound to misery. It's an important read for anyone wanting to overcome pessimism or who feels like joy is constantly escaping them. As Lewis says, "All that are in hell, choose it. Without that self-choice there could be no hell. No soul that seriously and constantly desires joy will ever miss it."

---