The Art of Happiness
By Epicurus,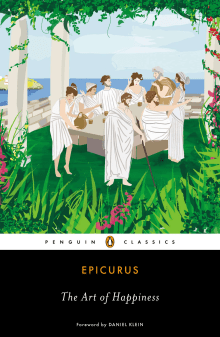 Recommended by John Sellars
From John's list on Epicureanism and its teachings.
Epicurus wrote a series of letters summarizing his philosophy and we also have a couple of sets of short aphorisms that report key ideas. All of these are translated in this volume, along with the ancient biography of Epicurus and a substantial introduction. For any one keen to learn more about Epicureanism, the first thing to reader are his letters, especially the Letter to Menoeceus and the Letter to Herodotus.

---