The Stoics Reader: Selected Writings and Testimonia
By Brad Inwood, Lloyd P. Gerson,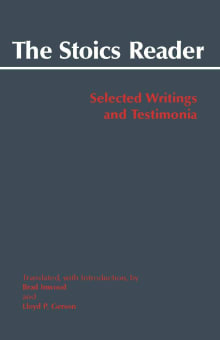 Why this book?
A good place to start the exploration into Stoicism. This book introduces the main characters of Stoicism, and the main areas they focused on, such as Physics and Ethics. Importantly, the book provides sources from ancient sources to expound the different areas.

---