The Inner Citadel
By Pierre Hadot, Michael Chase (translator),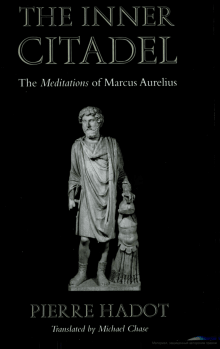 Recommended by Donald J. Robertson
From Donald's list on modern books on Marcus Aurelius.
The French philosopher and historian, Pierre Hadot, was the first modern author to systematically describe the "spiritual exercises" found in ancient Greek and Roman philosophical texts. This book is the most popular scholarly analysis of the Meditations of Marcus Aurelius available. It provides essential information on the underlying structure of Marcus' writing and how it fits into the broader system of Stoic philosophy. Although an academic work, most nonacademics find Hadot very readable. 
---