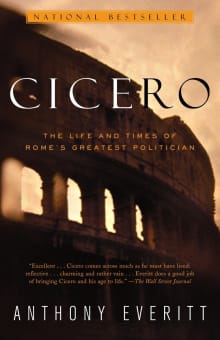 Cicero: The Life and Times of Rome's Greatest Politician
By Anthony Everitt
Why this book?
When we were first figuring out how to write our biography of Cato, Everitt's work on Cicero was our go-to guide. It doesn't simply cover in fascinating detail the key events from the end of the Roman Republic--it's a model of how to bring an ancient figure to life, situating Cicero in the midst of the all-too-modern political controversies that shaped his life.

From the list:
The best books on ancient Roman history
When you buy a book we may earn a small commission.