Skin in the Game: Hidden Asymmetries in Daily Life
By Nassim Nicholas Taleb,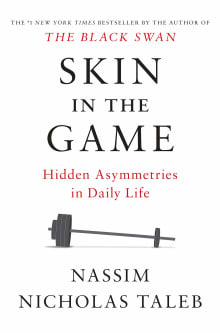 Why this book?
Taleb has been hugely important to me as an investor, thinker, and writer. I picked Skin in the Game because a chapter in it called "Soul in the Game" had a tremendous impact on me and even spilled into the title of my book. I would advise readers to start their journey into Taleb's books with Fooled by Randomness, which is a very accessible and easy read. His later books, The Black Swan, Antifragile, and Skin in the Game, are packed with insight and wisdom but require patience and should be read slowly.
---