Atlas of Remote Islands: Fifty Island I Have Not Visited and Never Will
By Judith Schalansky,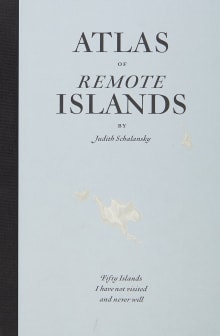 Why this book?
This fascinating little gem of a book is concerned with tiny, largely unknown islands scattered around the world. Schalansky essentially selected them largely for how far they are from big, continental lands. Even after spending a significant portion of my life at sea, I can only claim to have visited or even sailed within sight of about a dozen of them. Most of these small atolls are far from their mother countries. But each of these isolated islands has a story that is inextricably tied to the sea.

---