After Jutland
By James Goldrick,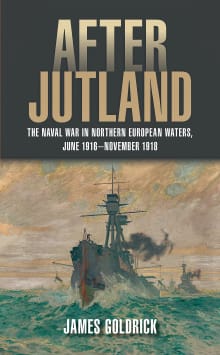 Recommended by Eric Dorn Brose
From Eric's list on naval warfare in World War One.
Also published by the Naval Institute Press, Goldrick's work smashes the widely held view that the German navy, allegedly so demoralized by its lesser losses at Jutland – but casualties that included flagship battlecruiser Lützow – that it never ventured to sea again. On the contrary, the German fleet, emboldened by inflicting much greater losses on the British, set to sea again in August 1916 reinforced with two new 15-inch-gun battleships. Even stronger in April 1918, it went out again, this time with Lützow's replacement, Hindenburg. Jutland-like engagements almost occurred, but interesting circumstances prevented the two fleets from missing one another and another slugfest. Goldrick also details operations in the Baltic Sea as well as many other aspects of North Sea warfare after Jutland (e.g. mining campaigns) left out of other works.
---