Russia Against Napoleon
By Dominic Lieven,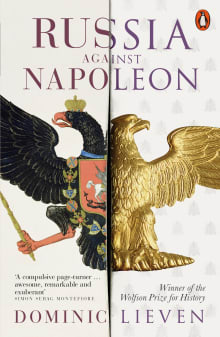 Recommended by Michael Broers
From Michael's list on the best books on Napoleon and an era that shook Europe to its core.
Perhaps the single greatest study to emerge from a formidable list of fine books on the Russian contribution to the defeat of Napoleon. Beautifully written, interlaced with vivid pen portraits of some of the most colourful characters of the age, Lieven writes with sympathy and insight of a country assailed and battered by Napoleon, and gives his readers a sensitive account of how the Tsar and his people rose to the challenge, and also of how they often came close to disaster. He follows their advance across Europe from the depths of their heartland to the Champs Elysées with the perfect blend of scholarship and humanity.
---