At Dawn We Slept: The Untold Story of Pearl Harbor
By Gordon W. Prange,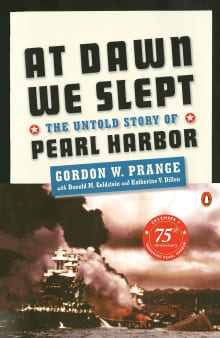 Why this book?
Gordon Prange spent more than three decades in the research and writing of this book, first as the chief historian for General Douglas MacArthur during the occupation of Japan and then as a history professor at the University of Maryland. He used his position to interview many Japanese officials – both military and civilian – who were engaged in the planning and execution of the attack at Pearl Harbor. The book was a landmark achievement in addressing the planning of the attack, the attack itself, and the subsequent investigations in the US about how and why American forces were so unprepared. Sadly, Prange died in 1980, only months before the book was published.
---