A Fan's Notes
By Frederick Exley,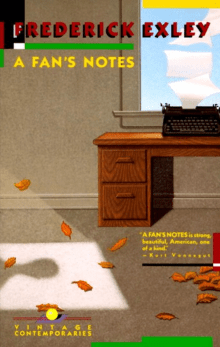 Recommended by Stephen Amidon
From Stephen's list on sports that are about more than wins & losses.
Exley was an immensely talented but deeply troubled writer who was able to turn his lifelong obsession with New York Giants superstar Frank Gifford into one of the best novels of post-war America. Starting with his days attending the University of Southern California in the same class as golden boy tailback Gifford, Exley's patently autobiographical protagonist unwisely measures his own tortured life against that of the football icon. The result is a poignant and hilarious story that provides the most penetrating account ever written of what it means to be a fan. "Life isn't all a goddam football game!" Exley's hero cries at one point. "You won't always get the girl! Life is rejection and pain and loss." Exley's genius is to transform that loss into an undisputed literary victory.  

---