The Sweet Science
By A.J. Liebling,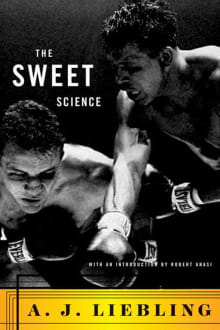 Recommended by Robert Colls
From Robert's list on sport history from someone who is mad for history.
In a very British list, there has got to be something from the great American tradition. Liebling wrote for the elite New Yorker but as a New Yorker in every sense he liked to think of himself as a sort of Pierce Egan of the Bronx. So, in the heyday of American fighting, take a ringside seat at The Garden to see the fighter with a face like a worn penny, and see Jersey Joe Walcott take a fall like flour out of a chute.

---