The Valachi Papers
By Peter Maas,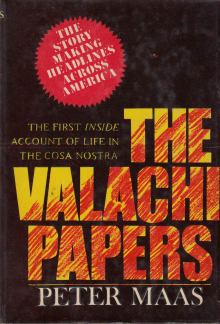 Recommended by Wes Denham
From Wes' list on crime and criminal justice.
This book, published in 1968, is based on the prison memoirs of Joe Valachi, a mob button who was the first made man to rat out the Genovese crime family. Valachi's testimony before a U.S. Senate committee created a sensation. He revealed publicly, and for the first time, the Italian mob's structure, rituals, membership, and business practices.

What struck me on reading this book was how inept the mob was in its criminal enterprises. Their success was based solely on their willingness to kill whoever got in their way. For bozos who didn't pay, it was two in the heart and one in the head. Account closed!

---