The House with a Clock in Its Walls
By John Bellairs, Edward Gorey (illustrator),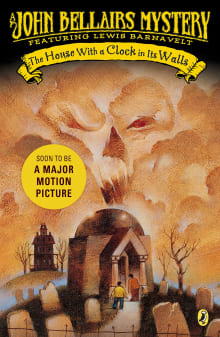 Why this book?
This book, which came out in 1973, was John Bellairs' first novel for young readers (it remains his most popular) and featured a dozen shadowy illustrations by eventual Goth favorite Edward Gorey. In it, Lewis Barnavelt arrives at his uncle's creepy-intriguing house and embarks on the sorts of adventures I think many kids wish for themselves: encounters with magic and the people who can work it; discoveries of clues and puzzles and mysterious books; evasions of danger; and the company of gentle grown-ups one leap beyond their parents. This book completely fired my imagination when my fifth-grade teacher read it aloud to my class years ago, and it has stayed with me ever since. 
---