Crenshaw
By Katherine Applegate,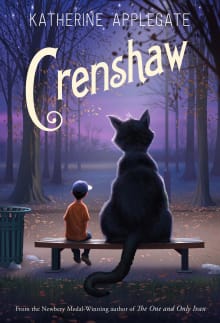 Why this book?
When 11-year-old Jackson faces recurrent anxiety after his life is disrupted by financial hardship, his old imaginary friend, a giant purple cat named Crenshaw, reappears. Within the fantasy, Applegate addresses serious issues including homelessness, food insecurity, and disability.
Children turning to their imagination to find inner strength is a theme I found relatable. Empathy oozes into your fingertips with every page.
---