Danny the Champion of the World
By Roald Dahl, Quentin Blake (illustrator),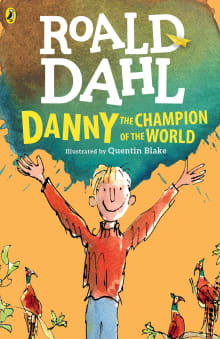 Why this book?
This is my favorite Roald Dahl book because it infuses his trademark craziness with actual character development and genuine warmth. (Not to mention class commentary even a kid can understand.) The bond between Danny and his loving father is grounded in their going-nowhere wooden caravan—a tiny house before tiny houses were even a thing. It's a humble abode, but it's also safe, cozy, and self-contained, exactly the kind of place a kid dreams of living…even if using the outhouse in the back is "like sitting in an icebox" in winter!
---