What Did the Internment of Japanese Americans Mean?
By Alice Yang Murray,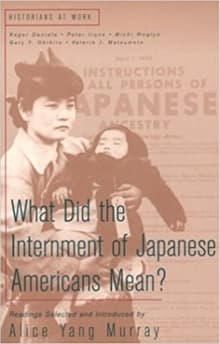 Recommended by Stephanie Hinnershitz
From Stephanie's list on Japanese American incarceration.
The title says it all: This is a book if you want to dig a little deeper into what incarceration meant and means for all Americans. Featuring different, shorter essays by leading scholars on the Japanese American experience during the war, I love this book for its collection of insights from different historians who approach the topic in their own, distinct ways. If you're short on time and want a quick read on the many angles on incarceration from motivations to experiences to the movement for a formal apology from the US government, this is one to check out.
---