Teenage Lust
By Larry Clark,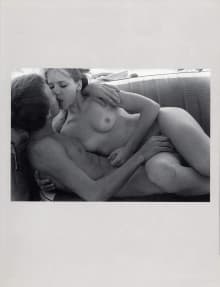 Recommended by Tom Carter
From Tom's list on documentary photography.
Larry Clark is most well known for his controversial 1995 motion picture Kids, but decades before refashioning himself into a filmmaker, Clark got his start as a shutterbug. His first and most critically acclaimed photo essay, Tulsa, was on the heroin habits of friends from the fringes of his Oklahoman hometown throughout the 1960s. His follow-up book, 1983's Teenage Lust, is a much more accomplished and focused collection; Clark dials up to 11 his intrigue for rebellious children, paralleling the graphic imagery with anecdotes of his own wayward youth. Out of print for decades, good luck finding an affordable copy.

---