The French Sugar Business in the Eighteenth Century
By Robert Louis Stein,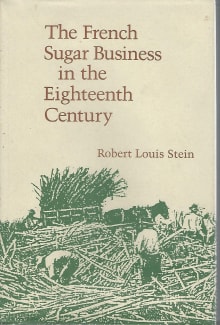 Why this book?
This book offers a lucid and very accessible study of the nuts and bolts of the eighteenth-century French sugar business. Readers get a clear understanding of the key aspects of the enterprise that made France the main sugar exporter in the world – from how it was financed, to how it relied on African slave labor, to its cultivation in the Caribbean sugar plantations. It also offers one of the best discussions of the local French domestic industries involved in the sugar business.

---