Cul de Sac
By Paul Cheney,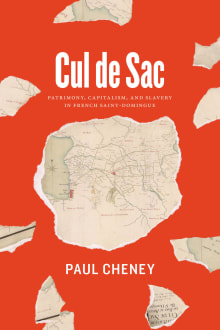 Recommended by Pernille Røge
From Pernille's list on France and Its eighteenth-century colonial empire.
Cul de Sac is an enticing micro-historical study of the economic trajectory of the old-regime French plantation complex in Saint-Domingue. Through deft mining of the archives of a noble family from Brittany and their correspondence with the overseer of their sugar plantation in the Cul-de-Sac plain, Cheney argues in this book that growing tensions between nascent capitalism and old-regime political and social structures pushed the model of the plantation complex in Saint-Domingue toward a dead-end even prior to the French and Haitian Revolutions.

---