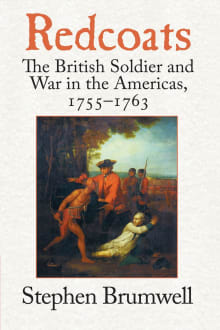 Redcoats
By Stephen Brumwell
Why this book?
The Seven Year's War was much more than a few famous names and a few celebrated battles. For any who want to get into the nitty-gritty of ordinary soldiers' lives during the Seven Years' War—on the British side—I recommend this book. It examines the experiences of the 'redcoats' between 1755 and 1763. Brumwell wrote it for a more academic readership than Paths of Glory, but it is still very readable. It explores the British Army's distinctive society and has lots to say about the ordinary soldiers who are usually written about with vague generalities. In this study, one reads…
From the list:
The best books on the Seven Years' War in North America
When you buy a book we may earn a small commission.