Through German Eyes
By Christopher Duffy,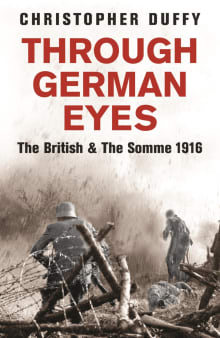 Recommended by Spencer Jones
From Spencer's list on the British Army in World War I.
At first glance, this volume may seem out of place in a list of books about the British Army. However, Christopher Duffy's work is one of the most interesting studies of the British Army on the Somme to have emerged in recent years. By using German sources, particularly interrogation reports from captured British, Canadian and Australian soldiers, he paints a unique picture of the British Army as viewed through the eyes of its chief opponent. The result is an unusual, illuminating, and delightfully readable study.

---