One Morning in Maine
By Robert McCloskey,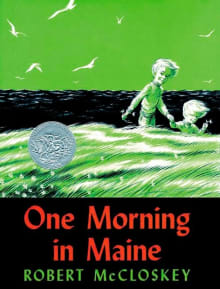 Why this book?
First published in 1952 and continues today as a fine example of finding joy and beauty in the simple experiences in life. McClosky draws a stunning view of Maine's coastline that dazzles the senses. I sure plan to go find Buck's Harbor there someday! The breezes, the seagulls, the sand, the small town ways of life along the eastern coast. I'm not the only one who finds this book a treasure. It holds the prestigious Caldecott Honor Book Award. Bravo, Robert!
---