The New Small Person
By Lauren Child,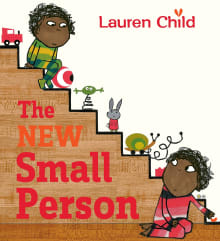 Recommended by Charlotte Offsay
From Charlotte's list on picture books for expanding families.
Elmore Green is perfectly happy being an only child and likes his life just the way it is, so when the 'new small person' arrives and throws everything out of line, Elmore Green wishes they would go back to wherever they came from. One night when Elmore has a nightmare though, everything changes, and he begins to find that there are upsides to having a sibling after all. With heart and humor, The New Small Person embraces the complex emotions surrounding becoming an older sibling and shows that while sometimes a sibling bond takes a little time to form, it can be pretty spectacular.

---