Wordslut
By Amanda Montell,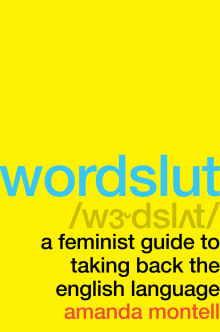 Recommended by Leslie Lehr
From Leslie's list on put the fun in feminism.
Ok sure, she had me at the title. But Montell dives deep into the language we use every day that, yes, often demeans women. Many of our body parts were taken from Latin words that dudes used to describe them. And the meanings weren't always flattering. She also explains the positives of Valley Girl-Speak such as "like" and of vocal fry, and women are so fast to say "sorry." Did you know that "hussy" used to mean housewife and "slut" meant a messy person that could be a man? Or that "bitch" used to be a gender-neutral name that had nothing to do with dogs? And why are some words considered feminine and others, male? Read this book to find out. 

---