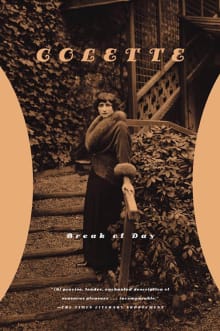 Break of Day
By Colette, Enid McLeod
Why this book?
Break of Day is a uniquely beautiful book, short and elegant. It's about the solace Colette's house and garden in the South of France provided her after a broken marriage. No truer book has been written about that part of France, and how that land can ravish a visitor. I thought of it often when I was writing my own book. Colette had a house in the hills above St.-Tropez, and she writes about gardening, the movements of the day, her animals, the people who come and go, and the delicious, sensual tastes of that part of the world.…
From the list:
The best books about the South of France
When you buy a book we may earn a small commission.