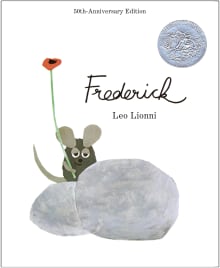 Recommended by Bethanie Deeney Murguia
From Bethanie's list on seeing magic in the world.
Frederick is a classic that continues to speak to me. Frederick is a creative mouse who gathers beauty from the world—he's a daydreamer and a poet. His talents aren't appreciated by the other mice at first. By the end of the story, though, they realize that his talents are essential to their survival. I love how this book celebrates creativity and difference.
---