Fletcher and the Springtime Blossoms
By Julia Rawlinson, Tiphanie Beeke (illustrator),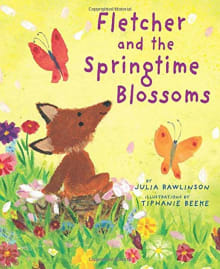 Why this book?
Fletcher and the Springtime Blossoms is a delightful heart-warming tale full of what to expect when the seasons change to spring. You can't help but smile at Fletcher the Fox who mistakenly thinks the falling blossom is surprising spring snow so warns the other animals that it is going to get cold and the birds should fly south, find shelter, or go back into hibernation. 
This picture book is the ideal mix of a funny, entertaining story and glorious watercolour illustrations that demonstrate how nature is transformed by the changing seasons. I particularly like the double-page spread showing how the woods have been transformed by a blanket of pink and white petals. Great for use in the classroom or reading aloud at home with your child.

---