Angela's Ashes: A Memoir
By Frank McCourt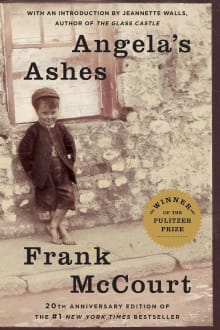 Why this book?
If you don't mind a good sob by the beginning pages of this magnificent ode to poverty-ridden Limerick, Ireland, then dig right in. I cried when Frank McCourt passed, because his skill in managing to tell such a sad and hopeless tale and keep you rooting for the success of his family is unmatched in the memoir world. 
You will want to pull these children from the pages of this book and bring them into your home. You will want to feed them and clothe them. However, it is McCourt's gift of the gab that will keep you reading, desperate to know that something must have worked in their favor. Although it wasn't you, somebody and something magnificent stepped in on behalf of these children. Angela's Ashes is the best testament to grit ever written.
---
When you buy a book we may earn a small commission.