The Search for God and Guinness: A Biography of the Beer That Changed the World
By Stephen Mansfield,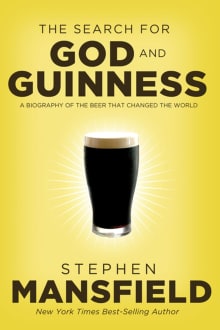 Why this book?
One thing I love about this book is that Mansfield fleshes out a beautiful history of a business whose founder genuinely cared for his workers and the community, which is both a refreshing change, as well as a beacon of hope that we can build a more compassionate model. If you've ever wondered why people are so loyal to this particular brand of stout and why Guinness is such an important part of Dublin's history, this will help you understand why. When I read it, I'd never been to Ireland, despite its being high on my bucket list. I finally got there last year and, thanks to this book, I enjoyed sitting in a pub with a pint so much more than I might have, knowing the beer's amazing back-story.   
---