The Vineyard at the End of the World
By Ian Mount,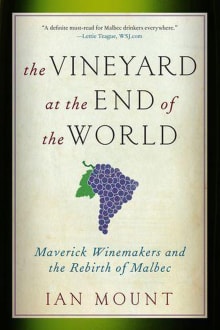 Recommended by Sarah Rowlands
From Sarah's list on the best storytelling books about how history has influenced wines.
Today Argentina along with her malbec wines are held in high regard. It wasn't always this way. This is a pacey rich journey through four centuries telling how 'wine is not just a drink, it's a story'. Full of characters, anecdotes, wine, business…Argentine style…like the hospital stay where a doctor's recommendation is the best bottle of wine on the hospital's café menu.
---