A Walk in the Clouds
By Deborah Chiel,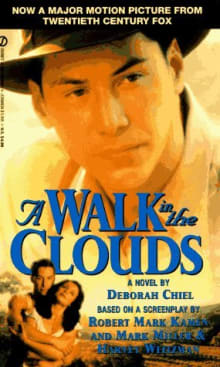 Recommended by Melody Carlson
From Melody's list on vineyards.
This is a beautiful story set in Post WW 2 era about a young woman on her way home from college. She is 'in trouble' and in need of a good friend. Her family of Spanish/Mexican heritage owns a vineyard in California and is very traditional. She meets up with a young soldier, also on his way home. He offers to help her... and the magic, as well as the trouble, begins. This is a lovely romantic story... a celebration of fate and true love. 
---