These Tangled Vines
By Julianne MacLean,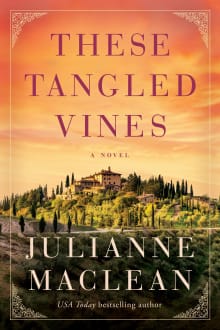 Why this book?
"I love everything—the food and the wine and the olive groves and the grapevines..." That line from the book was the feeling that enveloped me as I read this story. There is warmth and tenderness, comfort and satisfaction, a place where people work hard and reap the rewards of their efforts.

The universal search for love is prominent in These Tangled Vines. Love of husband and wife, married lovers, mother and daughter, father and daughter, sibling to sibling. Everyone wants love. But how many of us find the perfect match?
I loved exploring the lushness of Tuscany and the delicious food, wine, and passion. Reading this story made me want to be there once again.
---