A Naturalist Buys an Old Farm
By Edwin Way Teale,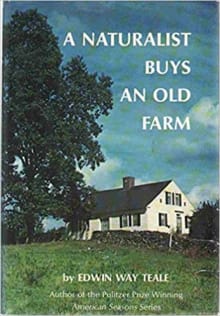 Recommended by Jacqueline Raposo
From Jacqueline's list on nature books to help us disconnect from modern life.
"For us it is a farm with a different kind of harvest," Teale describes of how his aging Trail Woods farm yields observations, memories, and adventures. Teale has been called a "20th-century Thoreau" for his work as a naturalist, writer, and nature photographer. But in chapters titled A Hammock in the Woods, Stone Fences, The Man in the Brushpile, and more, his expression of love for living things transcends scientific observation; he shares his relationships with stones, plants, and animals so that we recognize they are made not only of earth, but of spirit, too.

---