The Night Portrait: A Novel of World War II and Da Vinci's Italy
By Laura Morelli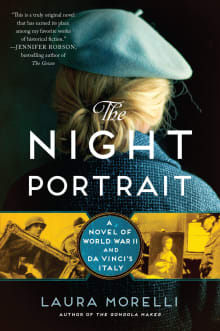 Why this book?
This sweeping dual-timeline novel takes readers inside the minds of German and Allied soldiers fighting to protect Europe's artistic treasures during WWII, as well as to the 15th century court of the Duke of Milan. A portrait of one of his lordship's mistresses, painted by Leonardo da Vinci, connects the two time periods.
I found it fascinating to travel to the frontlines of battle with the characters and search – sometimes fruitlessly – for the artwork that had been looted and hidden away by Nazi troops. This novel provides a fascinating insight into what the Monuments Men went through while trying to track down Europe's most important cultural icons.
---
When you buy a book we may earn a small commission.