The Reality Dysfunction
By Peter F. Hamilton,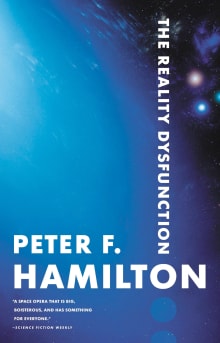 Why this book?
A galactic society with living ships! This pan-ultimate technological empire is so immense, I seized upon the concept for a sequel to my book regarding the symbiosis of human and machine. Joshua Calver's astro-archeological adventure was the most enjoyable for me. The idea of immersing in progenitor hyper-technological society's exciting, and forms the basis of RPGs such as Mass Effect. It's not entirely alien a concept either but based on the real history of Earth and its megalithic stone cut marvels, featuring precision cutting on either impossibly large building stones or delicate bowls.

---