The Body Keeps the Score: Brain, Mind, and Body in the Healing of Trauma
By Bessel Van Der Kolk,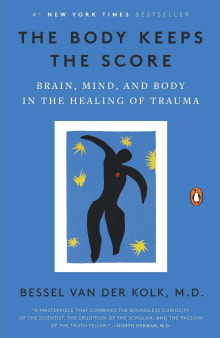 Why this book?
The Body Keeps the Score is well worth reading. I like how the book presented many cases to show how the brain processes information in traumas, or how it sometimes fails to process traumatic experiences. The author details in an easy-to-understand explanation how this failure can lead to PTSD. The book isn't only about soldiers suffering from PTSD, but goes deeper into many real cases to show different reasons someone may have PTSD. I used the book for my research and learned about PTSD resulting from assault, adverse childhood traumas, and adult ordeals.
---