The Lost History of Liberalism
By Helena Rosenblatt,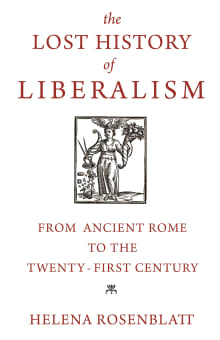 Recommended by Michael Freeman
From Michael's list on the power and the limits of human rights.
The concept of human rights will seem to many at first sight a powerful, positive, and relatively uncontroversial idea. However, the concept is both historically and philosophically bound up with the political theory of liberalism which is very controversial. Many people praise or condemn liberalism without a clear idea of what it is, how it developed historically, or its diverse forms. Helena Rosenblatt's valuable history tells the story of liberalism from ancient times to the present, showing us the various forms it can take and has taken.
Contrary to widely held beliefs liberalism has been concerned not only with individual rights but with individual duties and the common good. Thus liberalism is not simply opposed to conservatism or socialism but has complex relationships with these rival philosophies. All contemporary debates about liberalism are likely to remain confused if they fail to take account of Rosenblatt's history.
---