Black Rights/White Wrongs: The Critique of Racial Liberalism
By Charles W. Mills,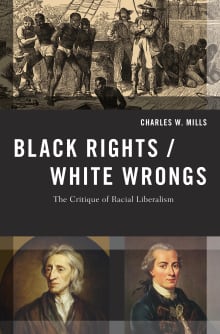 Why this book?
Charles Mills was a giant in contemporary political theory and is perhaps best known for his book The Racial Contract. In his most recent book, Black Rights/White Wrongs, Mills interrogates what he calls "racial liberalism" and the racist underpinnings of modern liberal theory. What I think is most remarkable about this book, though, is its further attempt to reconstruct a "radical liberalism" meant to address issues of racial justice. This book has been a major influence on me in the way I think about and imagine the limits and possibilities of liberalism as a tradition.
---