The Deceptions
By Suzanne Leal,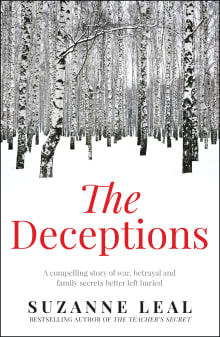 Recommended by Robin de Crespigny
From Robin's list on refugee odysseys to freedom.
With its roots in truth, this powerful novel brings us face to face with the insanity of war and how humans deal with the heartbreak of being torn from their homes, horrific deprivation, and betrayal. 
Cleverly structured and beautifully written with tenderly articulated characters, it presents a fresh eye on the Holocaust and its consequences, and had me continually asking myself how I would have endured, and what choices I would have found myself making, in that situation.
---