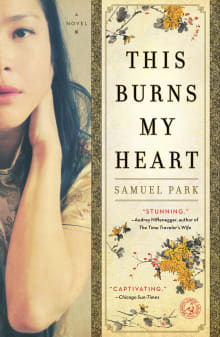 This Burns My Heart
By Samuel Park
Why this book?
This book will capture you with a heroine who is both irresistible and flawed, and will engross you with increasing twists in a triangle of love and sacrifice. The story explores how a fateful choice colors a decade of marriage, and challenges a young woman's ambition already constrained by traditional Korean culture. Sam Park paints all the flavors of post-war Korea in this vivid debut, and his understanding and expression of the human heart is universal.

From the list:
The best historical fiction set in Korea by Korean American authors
When you buy a book we may earn a small commission.