The Sun Is Also a Star
By Nicola Yoon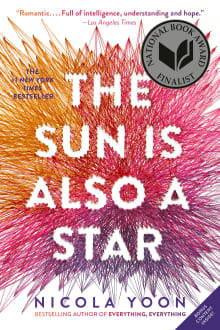 Why this book?
This is a book I have been recommending to teenagers and adults alike.
This is no ordinary romantic tale of girl meets boy; it is a very much contemporary take on the notion. Two very different protagonists, from two very different backgrounds are brought together in the immigrant 'melting pot' of New York City. In what could be seen as a modern-day Romeo and Juliet, the characters are much more self-aware than in Shakespeare's original and thankfully this leads to a more enlightened outcome, for them, and the people they meet on their journey.
Using deceptively simple short chapters which chart the course of one day, it cleverly deals with so many of life's big issues (including migration) primarily through the two teenage narrators.
---
When you buy a book we may earn a small commission.