The Projective Cast
By Robin Evans,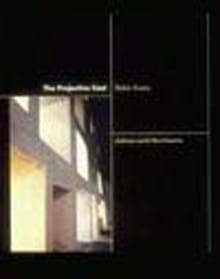 Recommended by Philip Steadman
From Philip's list on perspective, optics, and realistic illusion in art.
Robin Evans was a versatile architectural historian and theorist who died too young. This highly original and unusual book, published after his death, is about the relationship of geometry to architecture, and how methods of drawing, including perspective and orthographic projection, can influence what is conceived and built. I admire the way in which Evans, unlike many architectural historians, is able to combine deep scholarship with a working practical understanding of how buildings are made, and how they are used in practice. There has been no other recent writer on architecture with so subtle a mind.

---