Secret Teachings in the Art of Japanese Gardens
By David A. Slawson,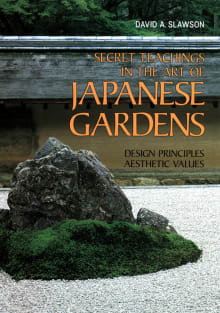 Recommended by Mira Locher
From Mira's list on digging into Japanese gardens.
I love that this book uses clear language to explain how design principles in Japanese gardens are transmitted from master to apprentice, the effect those principles have on the way we see and experience a garden, and the connection of the gardens to cultural values. The final section is a translation of a classical garden manual, and the descriptions of "reading" and placing rocks is fascinating – you will never see a rock in the same way again!
---