What Is Zen?
By D.T. Suzuki,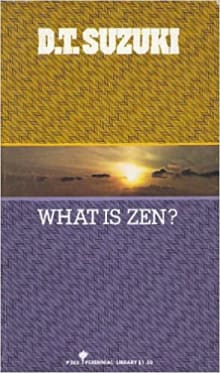 Recommended by Cheri Huber
From Cheri's list on Zen awareness practice.
As I began my search to make some kind of sense of my life, I started with philosophy and moved to religion. When I came across this book, I intuitively sensed that the author knew what I wanted to know. I had no idea what he was talking about but my heart sang with every page. This was my first experience of being taken to the "place" from which the author wrote. Reading it was like sitting at the feet of the Master, aware of a lack of comprehension while witnessing a living example of what the heart intuitively knows.

---